Upgrade Options for a more Comfortable Seat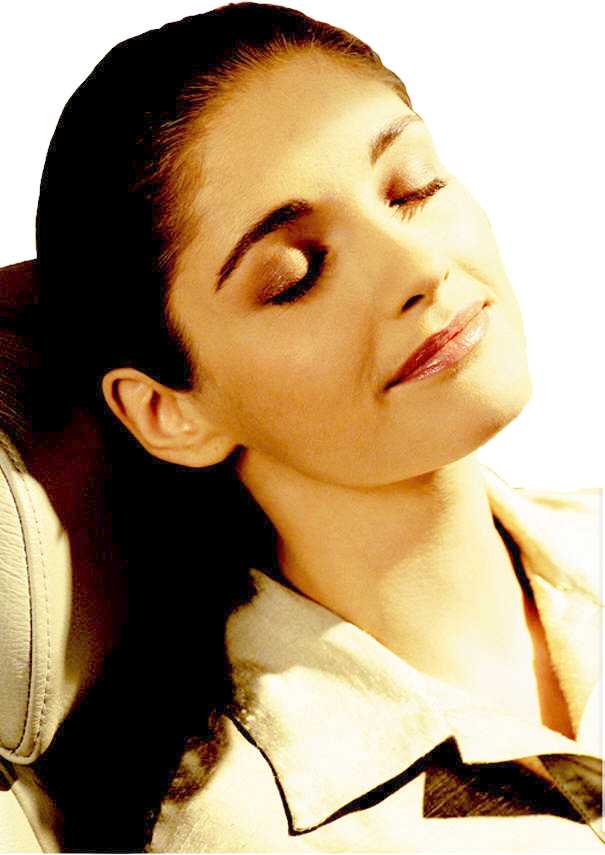 DONMAR offers a variety in-seat options to make your commute more comfortable.
Professional installation required.
- QUICK LINKS -
Carbon Fiber Heat • Modular Heat • Quick-Slip Heat • Motorcycle Heat
Lumbar Supports • Vibra-Massage • Seat Cooling
---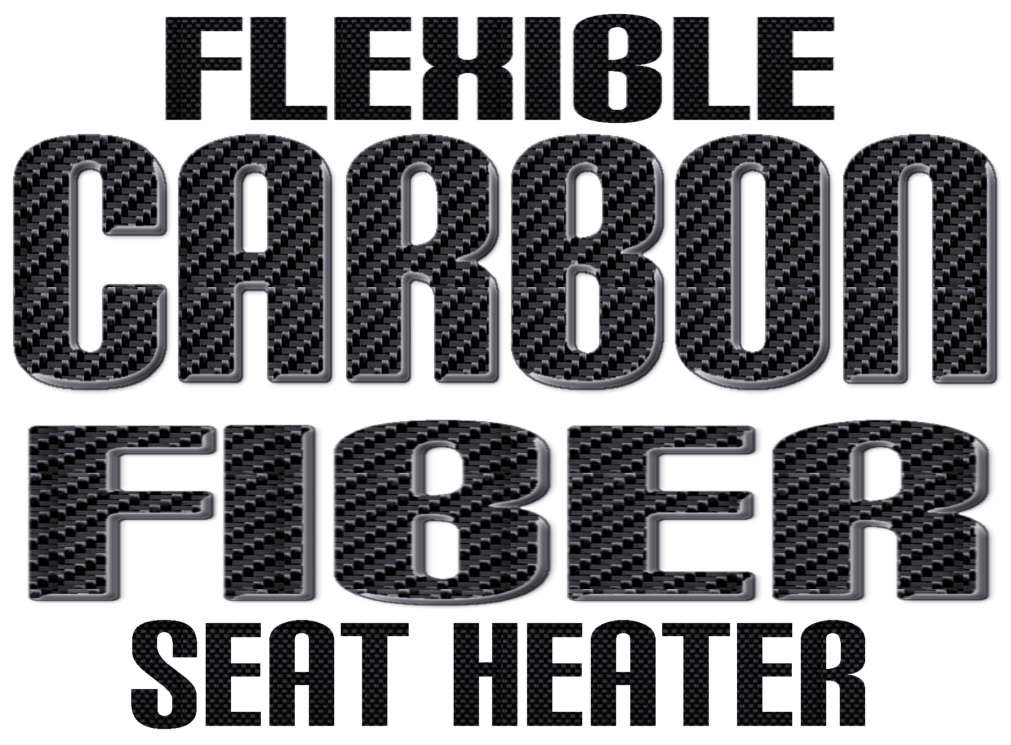 Honeycomb Mesh
Relax, sit back and Get Warm...
Unlike most wired seat heaters, ultra-thin, flexible carbon fiber seat heaters provide evenly distributed instant heat.
Advanced electronic controls keeps the seat temperature constant within one degree.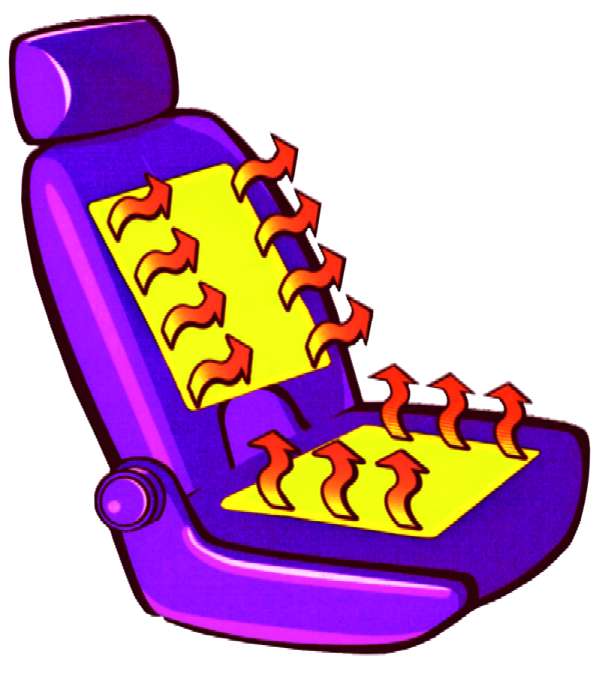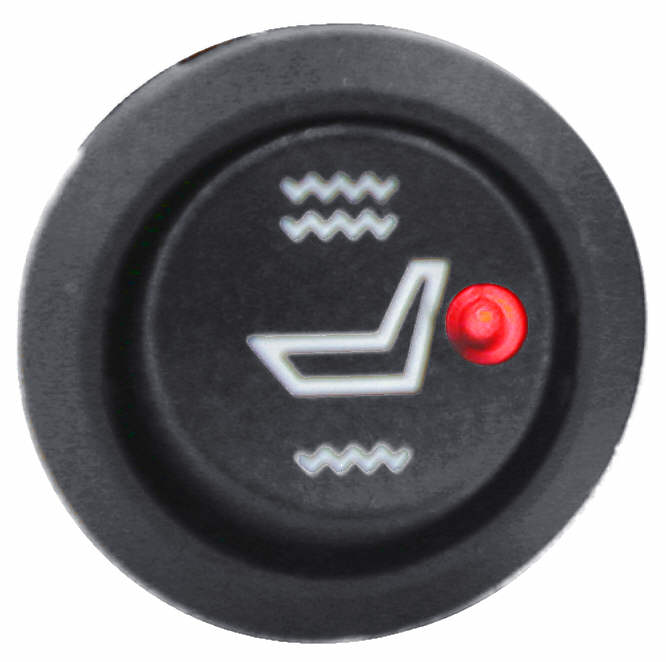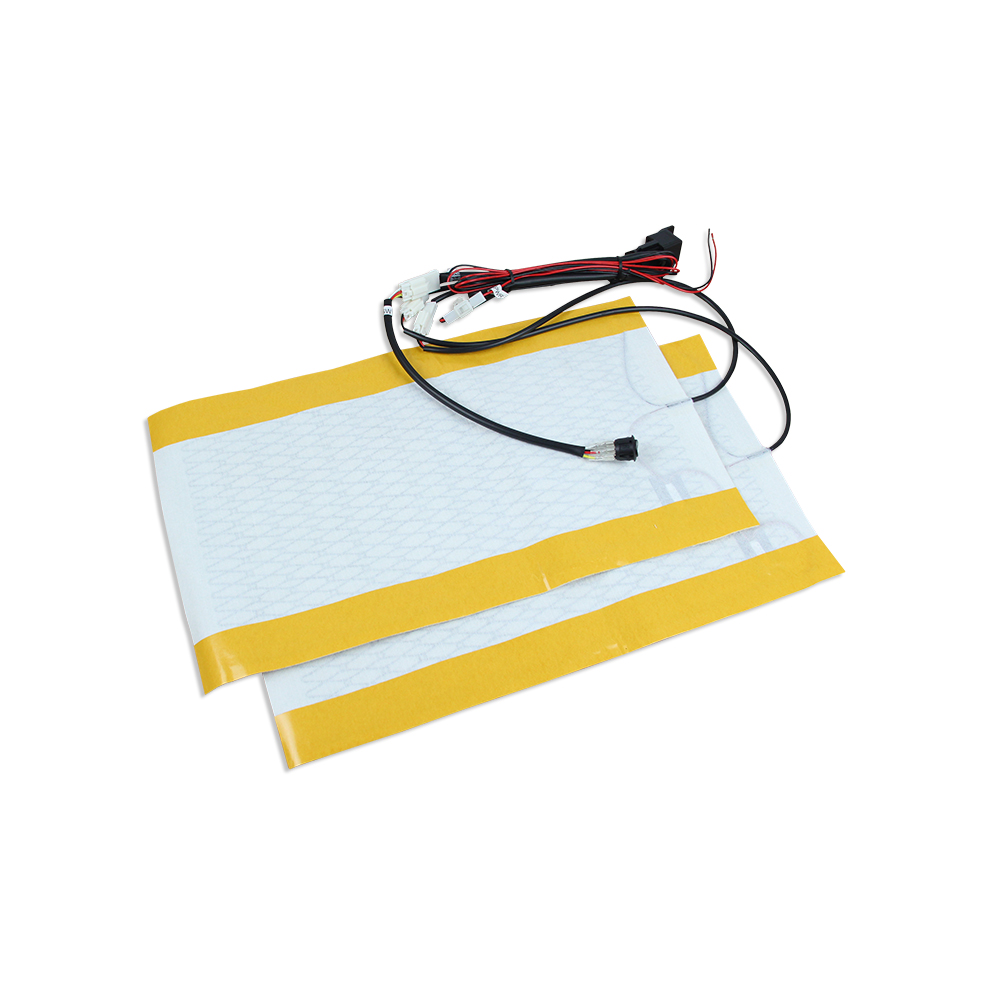 Electronic control ensures constant temperature
High/Low temperature setting
Illuminated round switch with 2 color LED
Optional 45" wire harness extension

for locating switch in dash or console, and back seat heat installs
Ultra thin, super flexible carbon fiber pads
Honeycomb mesh heating element can be pierced to pass seat listings through
Universal fit pads are easily shortened for custom sizing [min 12in]
Dual 10.5x19in pads for both seat and back
Dual self-adhesive strips run full length of pad
Each kit heats a single seat
Can be installed as single pad (for OCS or lumbar)
3 year / 36,000 mile limited warranty
DONMAR Part Number:
SH-ISSH
Download our PDF Seat Heater Brochure
MODULAR SYSTEM: mix-and-match standard, split and bolster pads
---
SPLIT PAD ICF Heater
Splits Right Down the Center.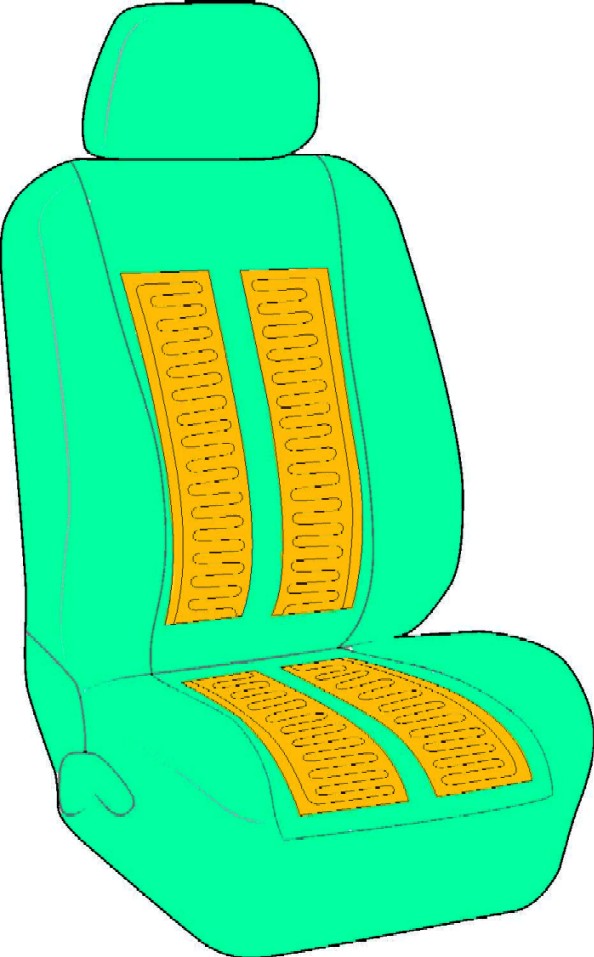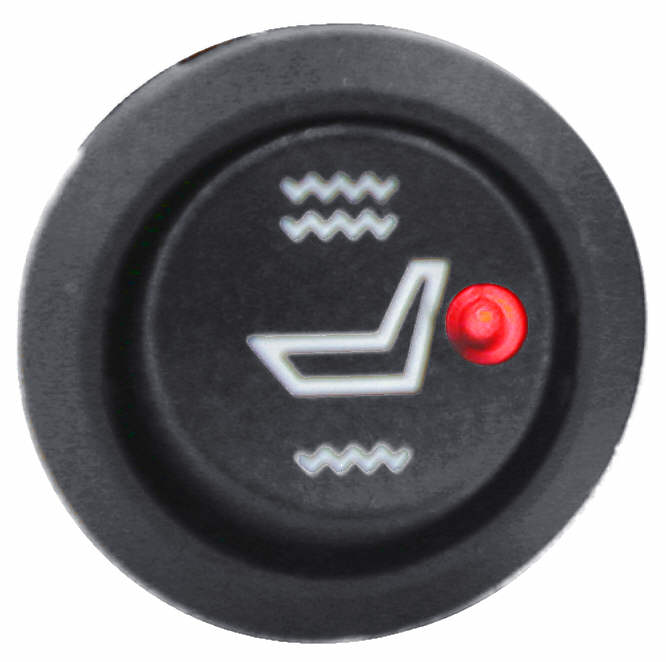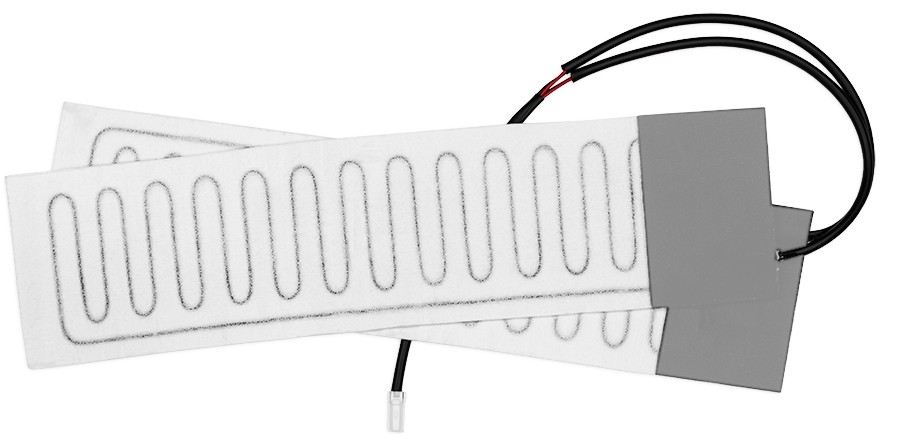 Split Pad Heater Kit makes installation easier in seats with vertical listings. Made with flexible insulated resistive fiber and arranged in a continuous loop. Works with both vertical and horizontal lisitngs. Kit includes four 4.5x17in pads, complete harness and switch. Kit Part Number SH-S-03
---
Seat BOLSTER Heater
The finishing touch to a warm comfy seat.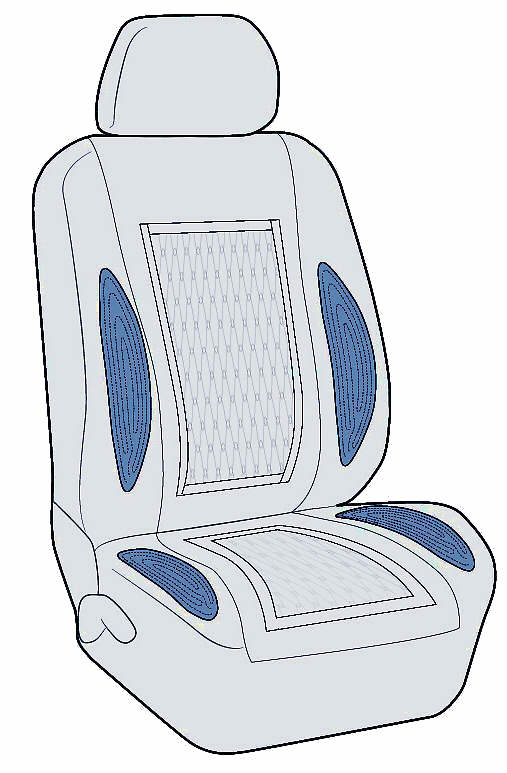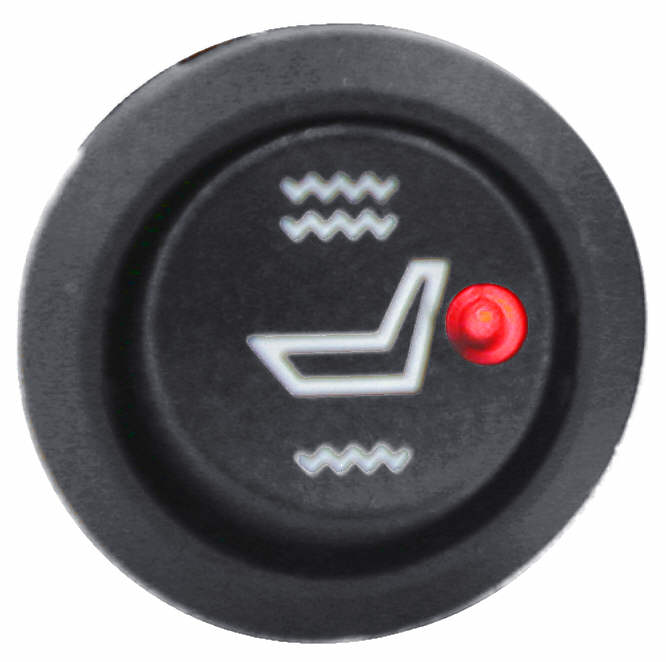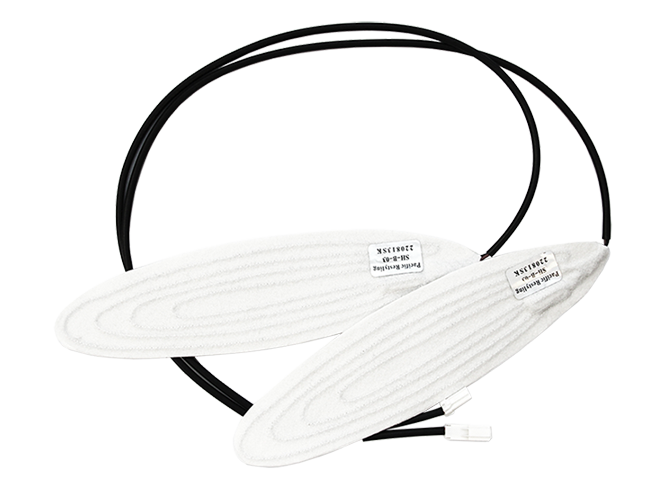 Like OEM options on luxury German cars, our Seat Bolster Heater Kit adds more comfort to any heated seat. Designed as an inline add-on kit to our carbon fiber heaters, they have a Y-connector on the pigtail. Can also be installed as stand-alone quad pads (with added central harness) ~ ideal for use with tape sensors. Upper and lower pads can be installed independently. Set draws only 3.8A and heats from 104-112deg F. Special oval wired heat pads are 13x3.25 inches with a self-adhesive back. Kit Part Number SH-B-03
MODULAR SYSTEM ~ Mix ands Match all pads on same harness
---

EZ Install, Value Priced, Single Pad Wire Element Seat Heater Kit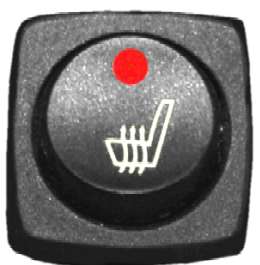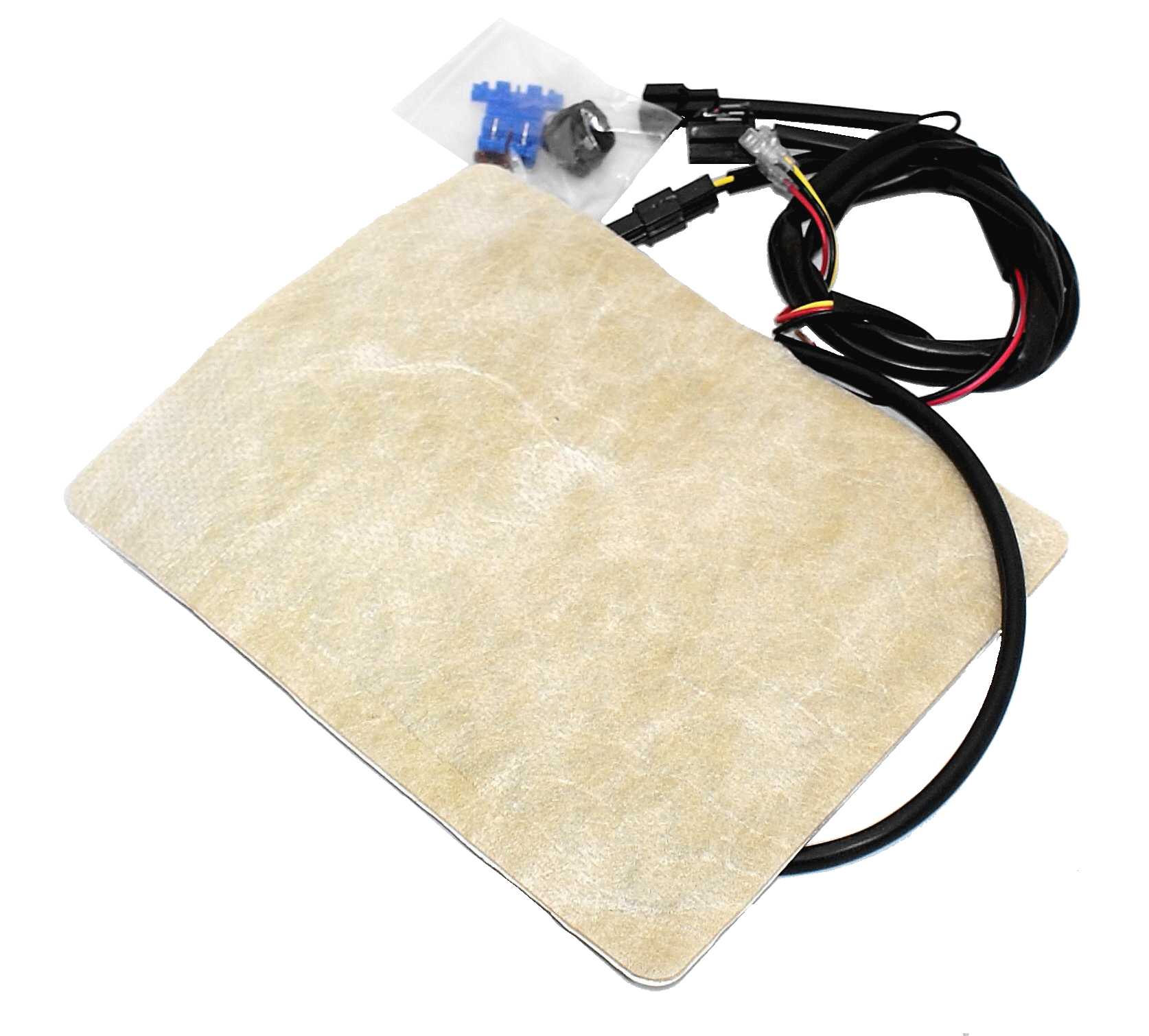 The SCS Quick-Slip Lumbar seat heater is a wired, single element heater with a simple on/off switch. This heater is quickly installed into the seat back of most any vehicle, without having to remove the seat! So simple, it can be installed by mobile technicians. 8x10.25in wire element in self adhesive backed foam pad. Part Number SCSLUM
Download our PDF Seat Heater Brochure
---

Motorcycle/ATV Heater
Seat Heaters are Not Just for Automobiles...
Great for ATV's, Snowmobiles, Motorcycles, Golf Carts & Neighborhood Vehicles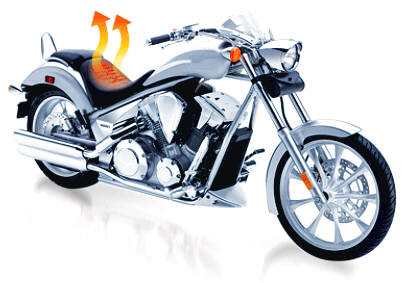 An extra layer of warmth for riding on the open road, or off it!
Layering on the leather helps keep you warm when riding in winter months, but even chaps don't keep your seat bottom warm. Our new MC heater is designed for use on motorcycles, and other outdoor recreation vehicles. Single flexible element pad easily fits most size cruiser, ATV and snowmobile saddles. Seat bottom shaped with Waterproof harness and switch to resist both the elements and the garden hose! NEW PRODUCT COMING SOON! TBA
---

Mechanical Lumbar Supports



DONMAR proudly offers genuine OEM Schukra Lumbar Support systems made by Leggett & Platt, the industry leader in automotive seating ergonomics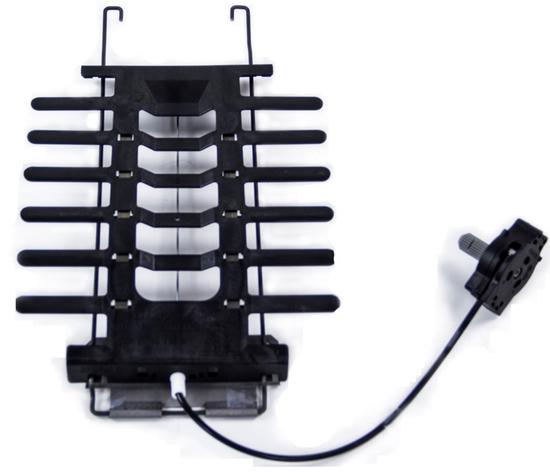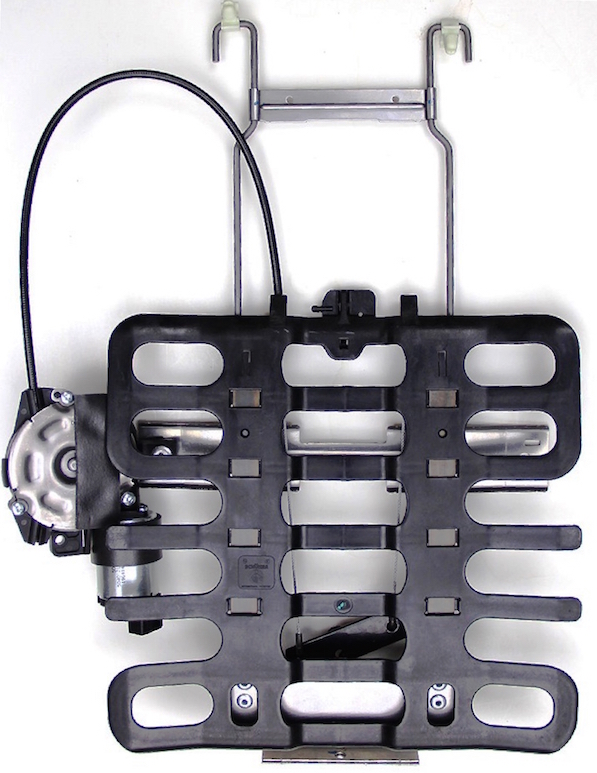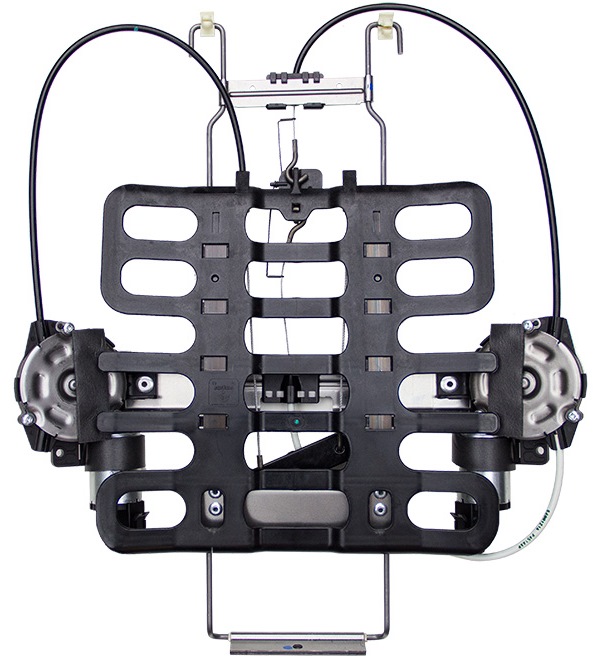 Fully adjustable mechanical spring form lumbar supports are available in manual or powered versions. Manual units are 2-way (in/out). Powered systems are available 2-way or 4-way (adds up/down). The basis of all lumbar support systems is to achieve correct seating position. To attain optimum seating position, the lumbar seating system must provide support to the pelvis, lumbar vertebrae and upper body. Effective support of these areas will enable lasting seating comfort after the initial adjustment. Lumbar support systems are designed to assist you in achieving an anatomically correct seating posture. Incorrect seating posture can lead to lower back pain that can lead to driving discomfort, reduced concentration and reduced driving safety.
Lumbar support systems are designed to assist you in achieving an anatomically correct seating posture. Incorrect seating posture can lead to lower back pain that can lead to driving discomfort, reduced concentration and reduced driving safety. Proper lumbar support and direct heat are among the most recommended long-term chiropractic care therapy and preventive measures for lower back injuries. These can be installed in combination in virtually any automotive seat, using our genuine OEM adjustable lumbar support systems and universal automotive seat heaters.
---
Pneumatic Lumbar Supports
New for 2013! Bladder lumbar systems for easy ergonomic seating upgrades.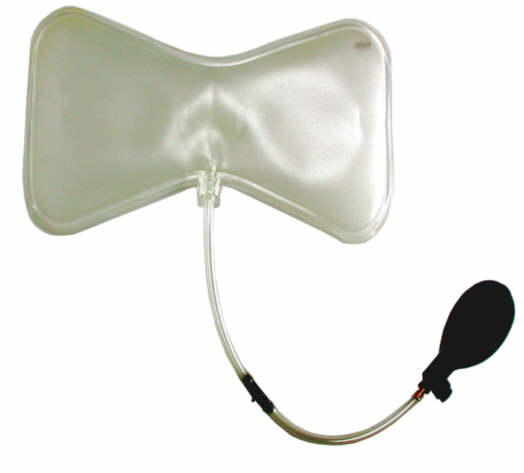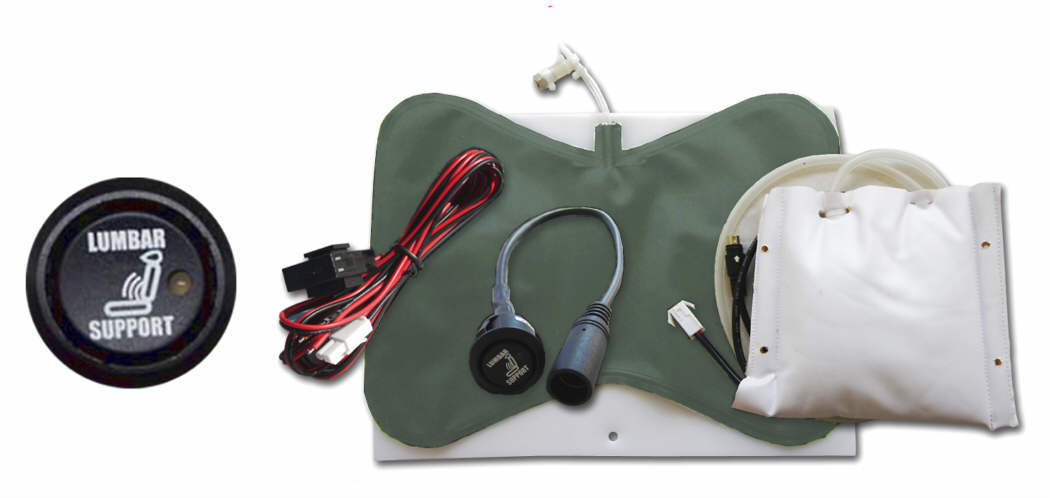 Fully adjustable pneumatic bladder system lumbar supports are available in both manual or powered versions. Ergonomic butterfly shape provides just the right shape and support. Heavy duty oem grade polypropylene material is more durable than rubber bladders. Dual seams are permanently heat sealed.
MANUAL: Quick, easy installation and elegantly simple design make this an ideal add-in for any seat. Manual hand pump operation is achieved though a squeeze bulb with push button release valve. Installs between seat foam and skin. Made in Taiwan. Part#: L-AC003LN-MAN
POWER: Push a button to pump it up. Quiet electric pump and release valve are operated by a round switch. Installs behind the seat foam, in front of the frame and springs. Made in Taiwan. Part#: L-AC003LB
---

Vibra-Massage System
Soothing Seat Comfort

Our Seat Massage System features utilizes a full 6-motor vibration system to deliver the best in vibrating seat massage. Panel mount round switch for multi-zone, multi-level massage control. This massage system has been designed to produce a relaxing ride in any vehicle and comes with a 3-year/36,000 mile limited warranty to the original owner. Can also be combined with Seat Heaters to add warmth to your "mobile massage." Part Number AC003M
---
Seat Ventilation System
Quad Fan Cooling with Optional Wired Heat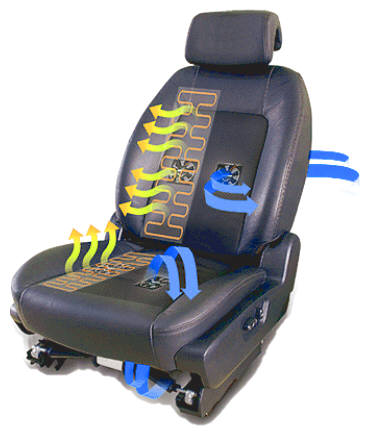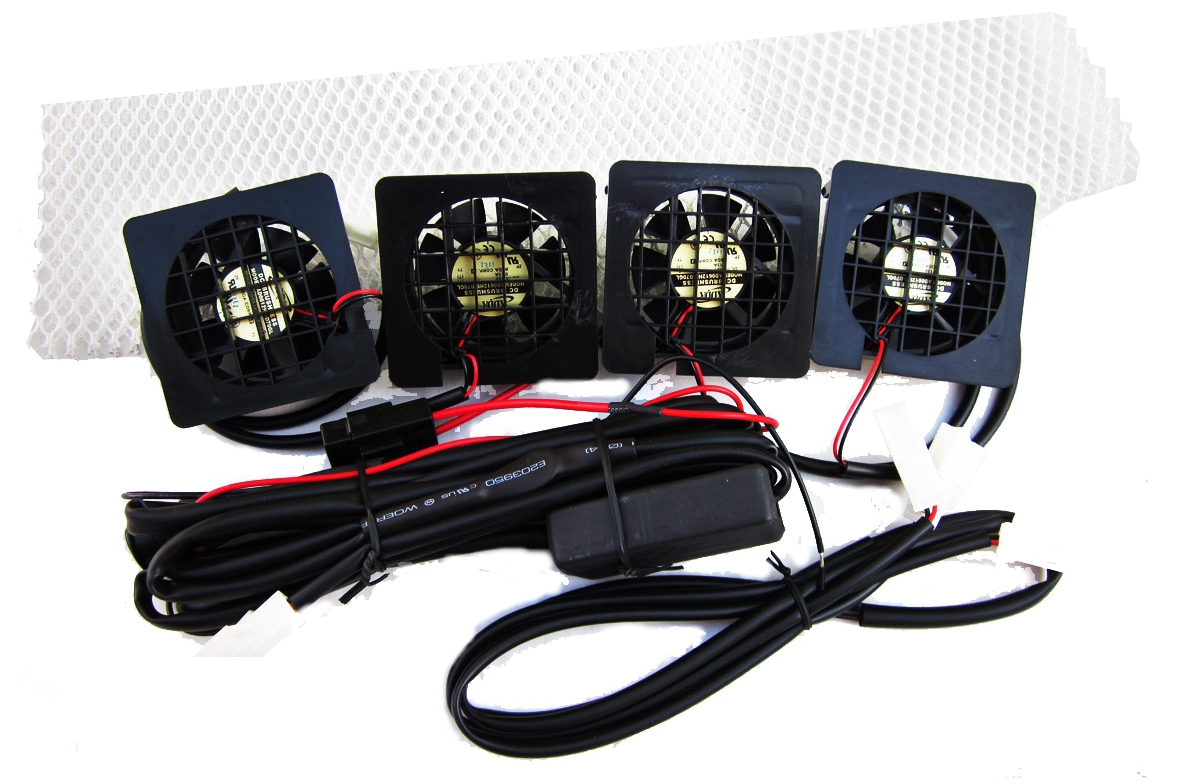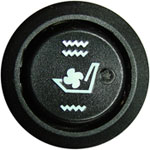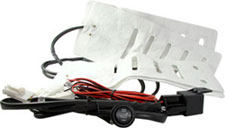 Seat ventilation system circulates cabin air throughout the seat, removing moisture and keeping the occupant cool. Increased air flow can quickly cool the seat surface by 10-15 degrees. An optional heating element can be integrated to make this option great for all seasons. The system has high/low settings for personal comfort.
REQUIRES full-perf leather or breathable cloth with reticulated foam backing to allow air to flow through the surface.
Dual-zone cooling for the lower back and seating area
2 settings, high and low, for desired fan speed or level of warmth
Built in thermostat for controlled comfort in heating
4 cooling fans
Includes 2 sheets reticulated foam
Universal system for easy installation
3 year / 36,000 mile limited warranty
Vent System Fan Set Part Number:
SH-ISCF
Optional Heat Part Number:
SH-ISHP
---
Important Technical Notes for Seat Heaters:
Some seats include Occupant Sensors in the seat bottom, between the seat cushion and upholstery.
DO NOT Install seat heaters over or under OCS tape sensors.
NEVER Disable OCS sensors to install seat heaters
Some OCS sensors or system computers must be reset after removing and reinstalling the seat - see your automobile dealer.
Some factory seat skins are bonded to the cushion and are not suitable for add-on seat heaters.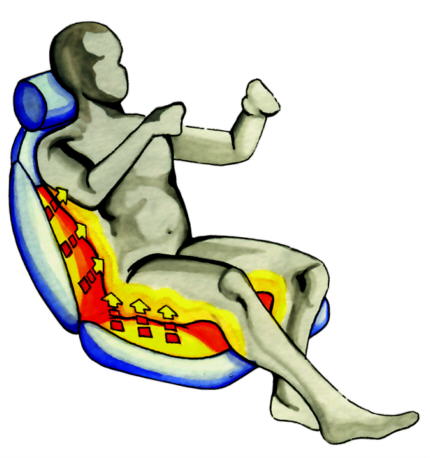 Enjoy Your Drive!
---
Carbon Fiber Heat • Modular Heat • Quick-Slip Heat • Motorcycle Heat
Lumbar Supports • Vibra-Massage • Seat Cooling


[Back to Products Page]
© Copyright DONMAR Enterprises, Inc. 1984-2020 - Last Updated 7/20