Tools & Supplies
DONMAR offers a variety of specialty tools to make sunroof and accessory installation easier for the professional installer.
Power Tools
•
Drills
•
Blades
•
Hand Tools
---
Portable Work Lights
High Power LED Technology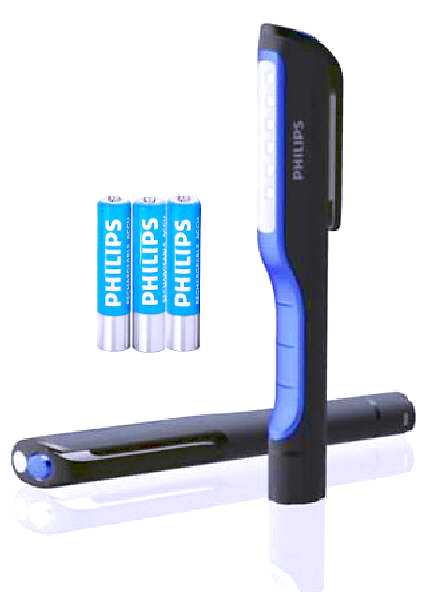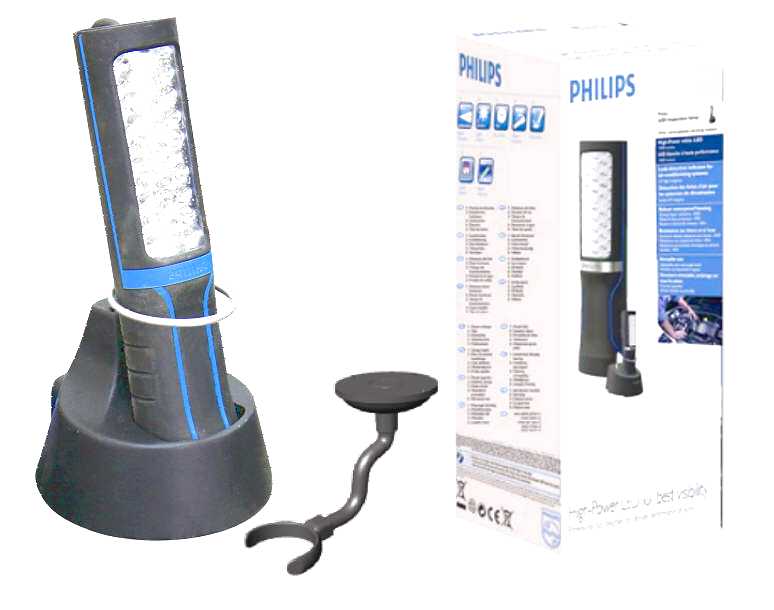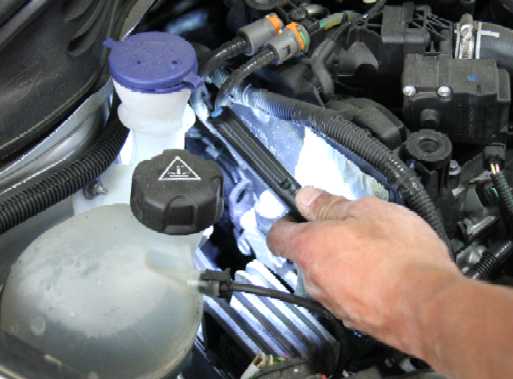 Get the light you need, right where you want it, in a size that won't get in your way!
Old fashioned incandescant corded work lamps get hot and don't realy put light where you need them. Newer flourescent stick lights get in the way and are not very bright. Flashlights only give you a small bright spot. Proper illumination reduces fatigue and makes it easier to get the job done. Philips high output LED Work Light Series lamps are designed to iluminate dark confined spaces with ultra-white, very intense light, making them ideal for automotive shop use.
PH-PLED is an economical, pocket work light. Six high-power LEDs blast 120 lumens (220 lux at .5m) of ultra-white light across your entire work area. An LED pointer on the tip provides a bright inspection spot. Up to eleven hour battery life, with 3 AAA batteries (included). Chemical, shock, water and dust resistant (rated IP54). Only 7 inches long. Includes built-in hand grip, pocket clip and lanyard loop.
PH-WLED versa-mount work lamp with is designed in such a way that it can be aligned in various positions while retaining maximum stability. Its flexible multi-angle hook can be pulled inwards and outwards, and the lamp can also be attached magnetically or hand held. Fifteen high power LEDs, focused on the work, generate a bright ultra-white light with an intensity of 1200 lux. There is also a blue light for tracing A/C system leaks. Chemical, shock, water and dust resistant (rated IP54 / IK09). Rechargable batteries provide six hours of continuous use. Charging dock plugs into a standard wall outlet.
---
Kett K-200 Shears
Double cutting blade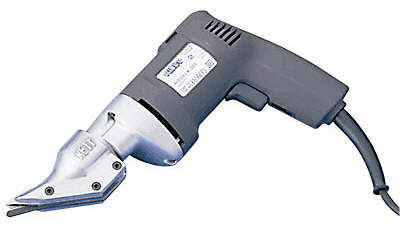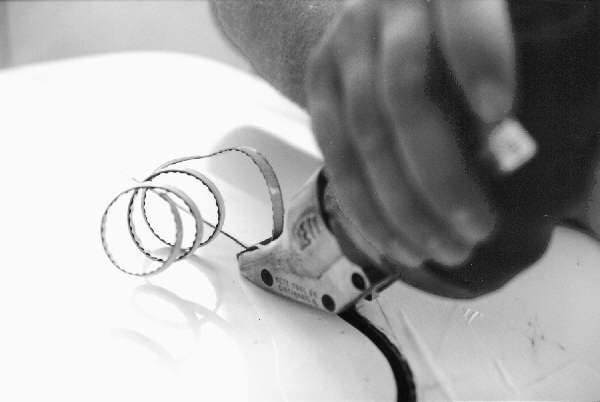 The Kett K-200 eliminates the problems of rust staining metal filings, roof distortion, and broken blades common to jig saws. This 1/3 HP, 120V electric shear feeds at up to 15ft./min. Cuts up to 18 guage thick mild steel. Double-cutting action puts the distortion in the 7/32" waste curl, leaving both sides of the cut straight and clean with no need to file or de-burr. This shear easily follows straight or curved lines. Built to last with a die cast aluminum cutting head and gear housing, plus ball and needle bearings throughout! Lightweight pistol-grip design with trigger button for easy control and maneuvering. Economical too!
---
Bosch 1500 Unishears
single cutting blade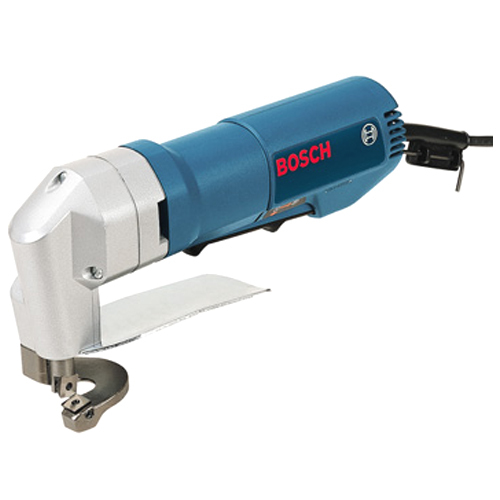 Bosch 1500C Unishears are highly regarded by sunroof installers as the best tool available. Single cutting action leaves no waste and provides a clear, unobstructed view of the pattern line. Cuts curves as tight as 7/8" radius. Sheared metal rides smoothly over and under the steel yoke. Steel deflector protects hand. Adjustable lower blade. Upper/lower blades can be rotated 4x 90° for a new sharp edge, extending blade life. 120V AC, 4.3 Amps, 5,000 SPM. Cuts up to 18 guage mild steel. Small, lightweight throttle body design is easy to hold and maneuver with one hand. Built to last and well worth the price.
---
Oscillating Tool & Magic Wheel Blade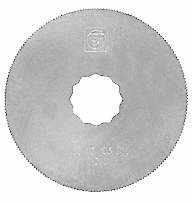 Pneumatic Oscillating Windshield Cutout Tool: Sealant cutter that cuts urethane around bonded and encapsulated glass. Efficiently cleans and smooths moldings after glass removal. Industrial grade air motor oscillates at over 20,000 rpm. Teasing throttle with safety lever and regulator provide easy speed control. Flexible blade mount can be positioned in 12 different ways (at 30° increments). Ducted rear exhaust directs air away from work. 24inch air hose pigtail with strain relief. Ideal for backslider installs, separating roof bows from roof skin and using with the Magic Wheel blade to cut roof bows. Blades Included with tool: 57mm Bent (2pc), 90mm Round Nose Straight, 52mm Bent Curved, & 35mm Flat-Nose Straight.

Magic Wheel Blades: 3-1/8" Circular Oscillating Saw Blade is ideal for cutting anti-flutter bows without throwing hot sparks.
Star Arbor: Fits standard air and Fein Supercut electric oscillating cutout knives that use a six or twelve-sided [hex or star] blade mount, including Fein Supercut, CRL Wildcat, & AstroPneumatic WINDK. FKB103, SC400
Universal Arbor: Unique Universal Arbor fits a wide range of inexpensive electric oscillating multi-tools including Fein Multimaster, Craftsman MultiTool, Dremel MultiMax, Chicago MultiTool, Bosch MultiX, Milwaukee Multi-Tool, Ridgid Multi Tool, MasterCraft MultiTool, Skil MultiTool & Chicago Electric. MM400
Note: these blades are not warranted against breakage - they are made from tempered steel that is strong but brittle and will break if flexed to an extreme.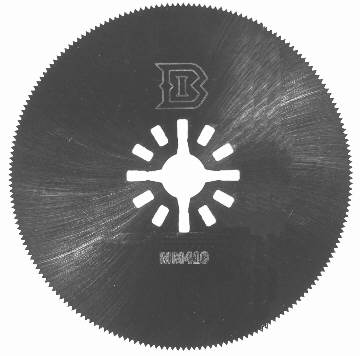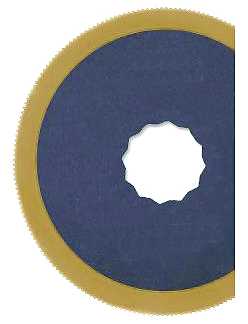 ST410T Titanium Coated
Titanium Coated Magic Blade: 3-1/8" Circular Segment Oscillating Saw Blade is ideal for cutting anti-flutter bows without throwing hot sparks. Gold tone titanium nitride coating reduces wear, and increases blade life.
Star Arbor: Fits standard air and Fein Supercut electric oscillating cutout knives that use a six or twelve-sided [hex or star] blade mount, including Fein Supercut, CRL Wildcat, & AstroPneumatic WINDK. SC410T
---
XL5 Super Drill
for penetrating Ultra High Strength (Boron) Steel

Having trouble drilling holes? Many newer vehicles contain Ultra High Strength (Boron) Steel, which is 4 times stronger than regular high strength steel, allowing car companies to reduce weight and significantly increase body rigidity. UHSS is now being used for structural cant rails and cross-bow stiffeners, making bracket mounting for sunroofs and overhead video systems far more difficult. DONMAR has the solution! Our premium high strength steel NOMO treated XL5 twist drills penetrate boron steel sheet metal with ease, again and again, outlasting and outperforming expensive carbide or titanium bits which quickly chip or dull. Self-centering 135 degree split point tip starts fast and does not walk or skate. These drills cut faster and last longer than standard high speed steel, titanium coated and even carbide drills.
Important - run drill at slow speeds, under 10,000 rpm, and use appropriate cutting lubricant, such as AnchorLube. 1/8in dia - sold in pkg of 12pc.
---
AnchorLube Cutting Tool Lubricant

AnchorLube is specially designed for problem metal working jobs. It is the best product available for stainless, high carbon. high chrome, case iron, etc. Anchorlube is ideal for very hard metal working operations such as along welds on carbon steel. It can be used for drilling, tapping, sawing, counterboring, milling, etc... Anchorlube is an exceedingly clean, environmentally safe lubricant. I contains no oil, and creates none of the difficult cleaning problems associated with white lead, molybdenum and similar materials. Normally a smooth green semi-paste, but consistency may vary with temperature. Melting point is between 75 and 80 deg F. Summer temperatures reduce its viscosity, while winter room temperatures make it a fairly heavy paste. These changes have no effect upon use or efficiancy. Shake well before use. Reccomended for use with Xl5 Super Drill. Sold in 2oz applicator bottles.
---
1/8in "Stubby" Industrial Drill Bits

Stubby jobber length drills are ideal for restylers making holes for pop-rivets or screws. Industrial grade drills are made of high speed steel for use on sheet metal. Self-centering 135 degree split point tip starts fast and does not walk or skate. Computer designed cutting edges provide free cutting action with less heat at edges for longer life and faster drilling. Unique shoulder design provides clean exit hole. Black oxide coated. 1/8in dia - sold in pkg of 12pc.
---
22mm Hole Saw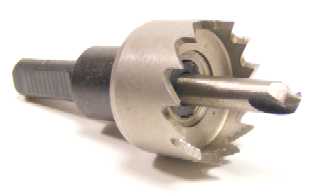 Heavy Duty Hole Saw is suitable for cutting plastic and metal. Outer shell is machined from solid steel rather than roll formed strip. HS22.
---
Ultimate Headliner Tool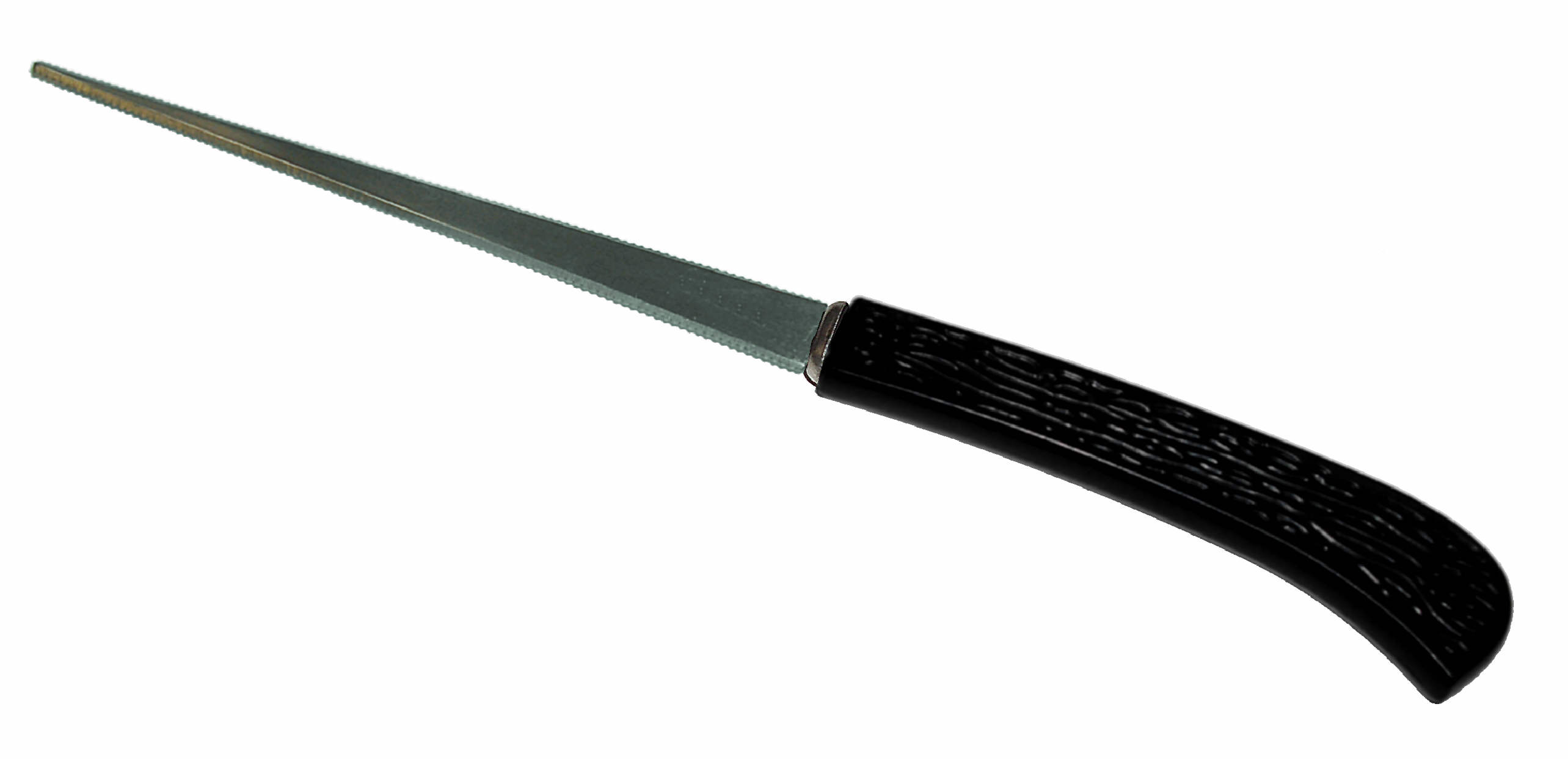 DONMAR's Ultimate Headliner Tool saws through hard press board and fiberglass headliners like a hot knife through butter. Cuts both the cloth and the board without tears or snags. Special serrated edge never needs sharpening and won't easily cut your skin. Better than a razor knife because it won't slip or dull while cutting. Also works as a fillet tool to separate headliner cloth from the board.
---
Premium Razor Blades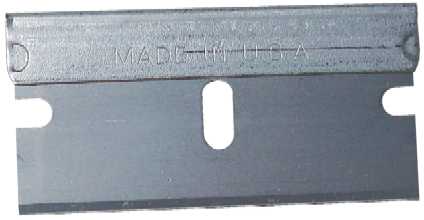 You can buy bulk paks of cheap commodity single edge razor blades anywhere, but premium quality industrial blades are better for use in the shop. Ours are Made in USA from high carbon steel with a steel spine. No 9 blades are only 0.009" thick, thin and flexible enough to slice through headliner material, leather and other soft goods. No 12 blades are a hefty 0.012" thick, ideal for bearing down on, scraping or chopping without fear of breaking the blade. Both are double honed for a sharper, longer lasting edge. Individually wrapped blades are packed 100 per box and 50 boxes to the case. DONMAR sells better blades for market price!
RZ111-01DH 100pak #9 Carbon Steel Blades RZ111-12DH 100pak #12 Carbon Steel Blades RZ111-01SS 100pak #9 Stainless Steel Blades
---
Deluxe Retractable Scraper Handle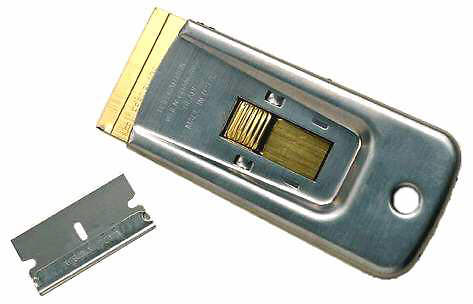 You can buy basic scraper handles anywhere, but premium quality industrial grade scrapers are better for use in the shop. Ours are Made in USA and can hold No 9 or No 12 blades. Retractable design keeps blade tucked away when not in use. Positive locking slider mechanism clicks in position and prevents blade from sliding out. Blades sold separately.
---
Heavy Duty Snap Blade Knife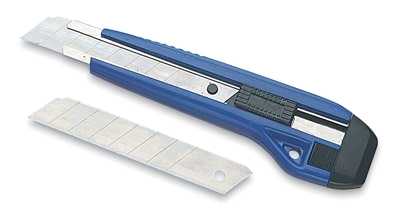 Our heavy duty 8 point snap blade utility knife has a metal track and positive locking stop to hold the blade firmly in place. Ideal for cutting cartons or general utility around the shop. Includes 3 11/16in snap blades (2 stored in handle). Assorted colors. Also available, 10 pak of double honed replacement blades. RZ114-70BM
---
Stainless Steel 13pt Snap Blades

Our 13 point snap blades are double honed and extra sharp. Stainless steel won't rust or cut glass, so it's ideal for window tinting. Suitable for use in most narrow blade OLFA® knife handles. Great blades for a great price. Made in USA. RZ114-59SS 50pak box RZ114-62SS 10pak tube
---
Lil' Chizler & Glazing Stick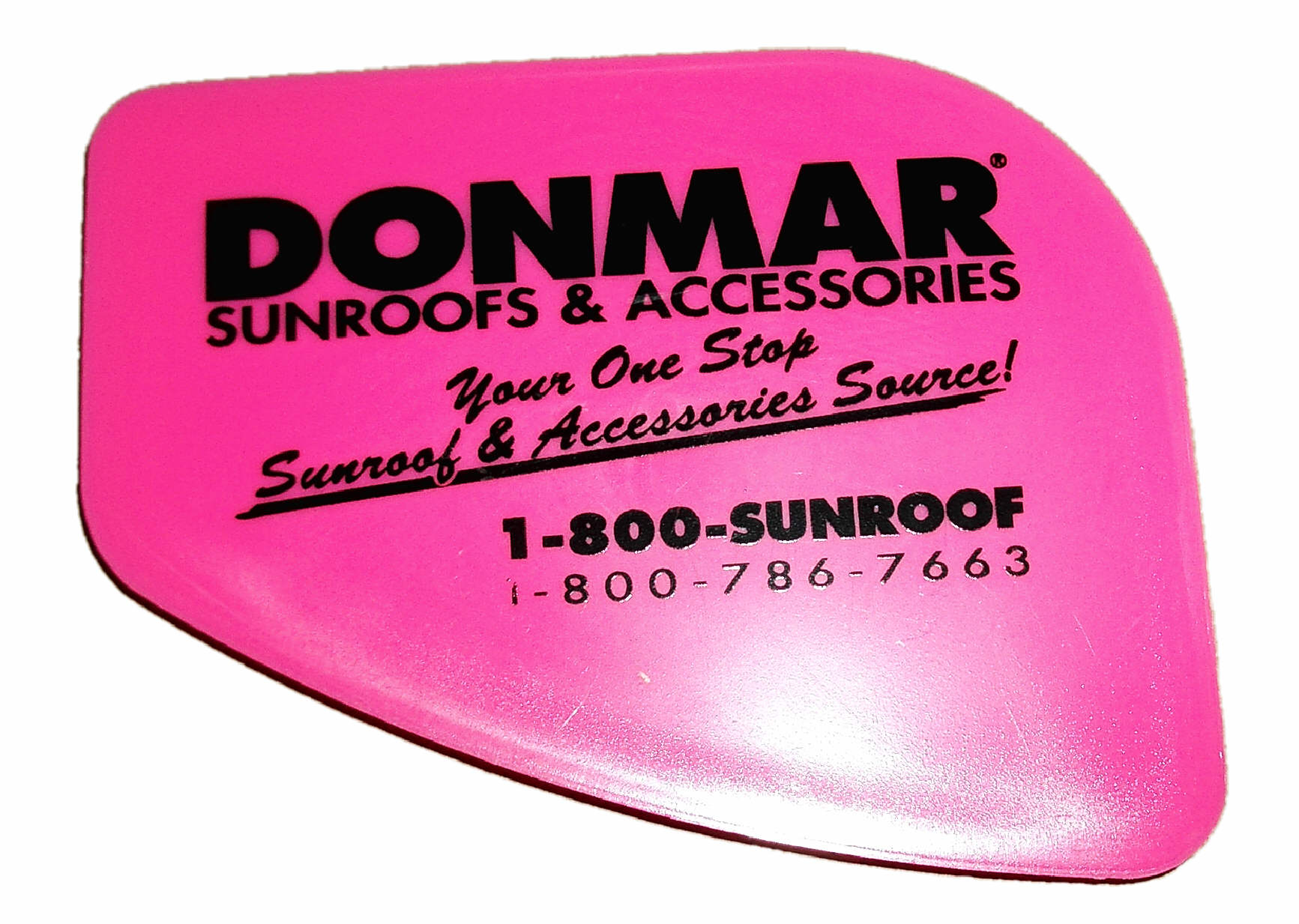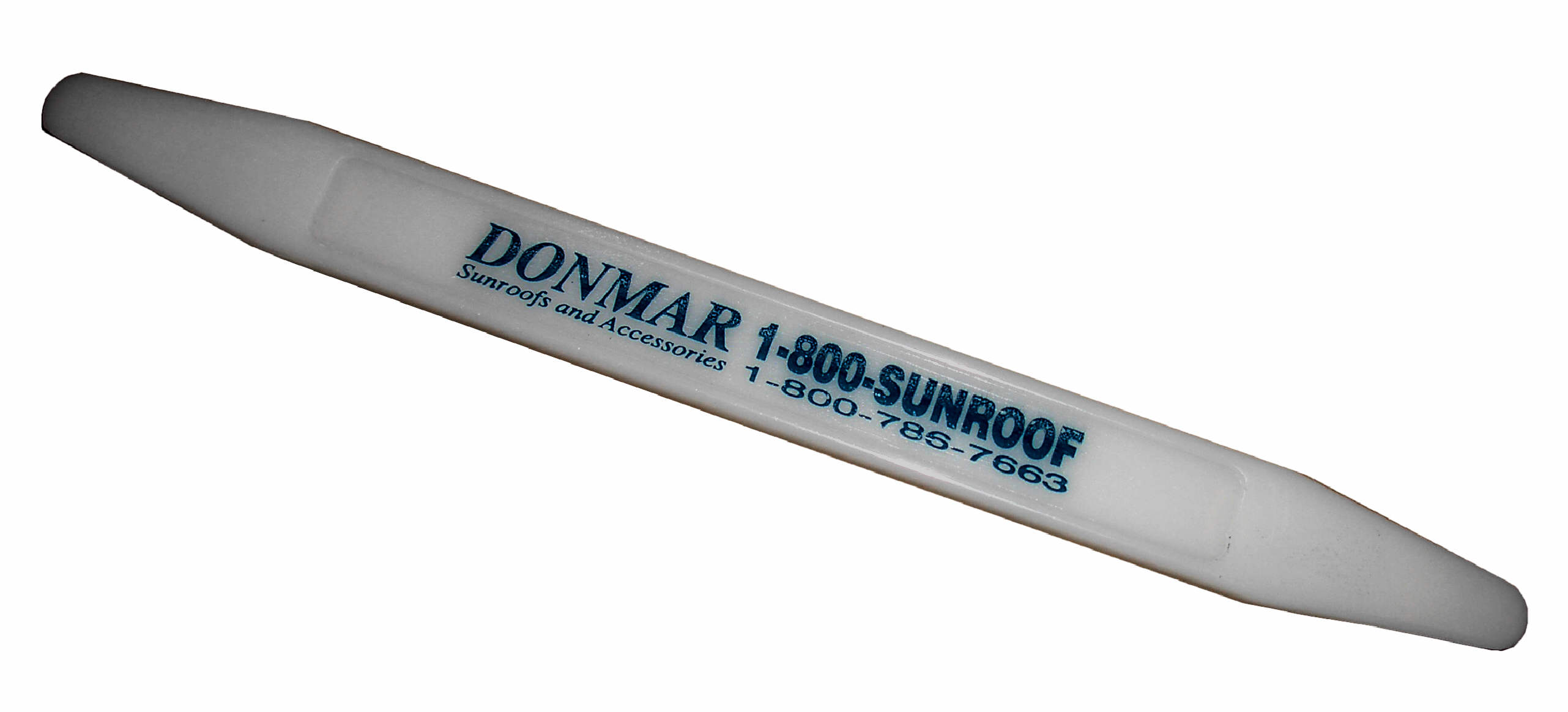 Lil' Chizler: Multi-purpose scraper, spreader and squeegie is perfect for tint, sunroofs and striping. Hot pink color makes it easy to find in your toolbox.
Glazing Stick (bone): A multi-purpose tool for both sunroof and auto glass installers. Great for cleaning up excess sealant around sunroof. Molded from a break resistant, self-lubricating plastic.
---
Trim Panel Remover Tool Set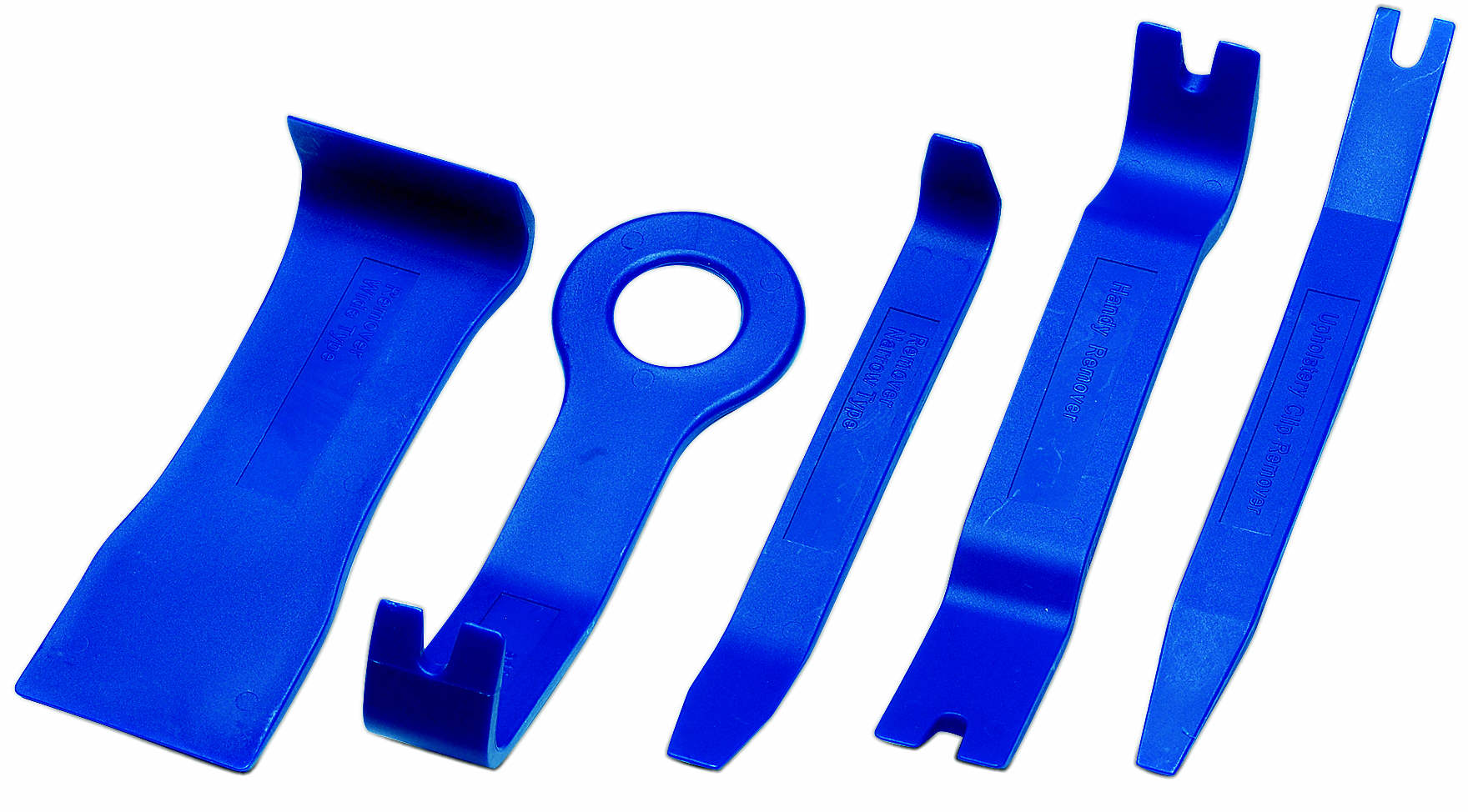 Handy 5 pc trimmers tool set is ideal for pulling clips, tucking trim and various scraping/smoothing operations in sunroof, leather and mobile audio/video installation. Manufactured from high strength Delrin

® which won't scratch or mar parts. Clamshell blister pak can be used for tool storage.
---
Power Tools
•
Drills
•
Blades
•
Hand Tools


Serving Restylng Professionals Since 1984
[Back to Products Page]
DONMAR Enterprises, Inc. • 7980 Bayberry Road • Jacksonville, Florida 32256
DONMAR ONLINE © 1997-2011 All Rights Reserved ∙ updated 11/11
Registered Trademarks: DONMAR, Skyroof, Funsport, Funview, Funroof